Lucie Miller, Part I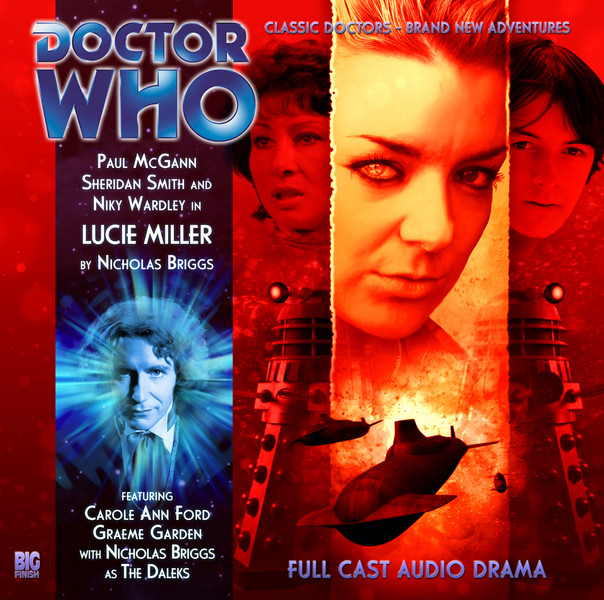 There was apparently a handful of Eighth Doctor adventures starring this Lucie Miller. I believe this is the two-part conclusion. From this synopsis, it sound fantastic:
"Lucie Miller needs the Doctor's help. The whole planet Earth needs his help. But he is nowhere to be seen.
While Lucie struggles to survive a terrible sickness, an even greater threat to the human race is about to be unleashed.
And this will be the second Dalek invasion of Earth the Doctor's granddaughter has had to endure.
'You must accept the reality of your situation. You have been defeated.'"
It looks like it's a sequel to The Dalek Invasion of Earth, even with Susan on board. That's has high expectations attached to it.
You can buy this at BigFinish.com
What did you think of it? Will you continue to Part II? How was Susan after all of these years? What did she react to this incarnation?
Admin




Posts

: 167


Join date

: 2012-07-09



Ok, it was interesting to listen to this after I just read "Legacy of the Daleks" which is a different sequel to Invasion of the Daleks and also had Susan!

This was really good. A quick listen, a good story, and Lucie is compelling. Interesting seeing the Daleks basically trying just the same plan over again. Part of me thinks it's just lazy storytelling, but I feel like this story is more about the characters than what the Daleks are actually doing.

A fun listen. Starting the next one now!



Posts

: 84


Join date

: 2012-07-23




---
Permissions in this forum:
You
cannot
reply to topics in this forum